samdp group holdings 200500150606
SAMDP group holdings 2005/001506/06
SAMDP Group Holdings (SGH) was founded in 2007 as a vehicle of wealth creation for members of the SAMDP.  The primary aim of SGH is to achieve a realization of a participation in mainstream economic activities and to establish itself as a healthcare market leader. The BWT holds 70% stake in this company and currently has investments as shown in the organogram below: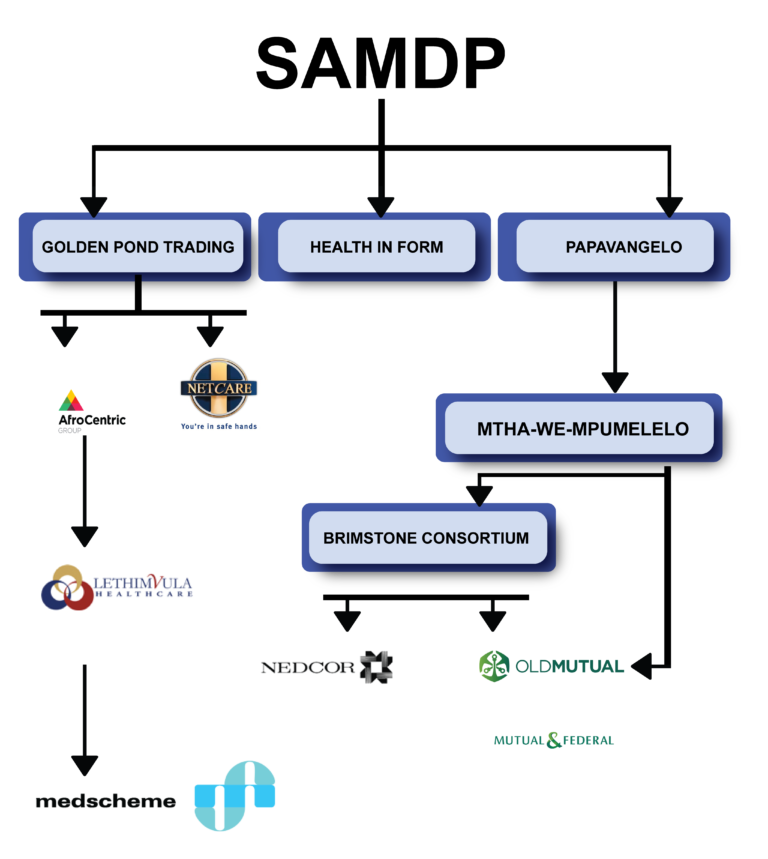 SAMDP participated in the Old Mutual BEE strategy for its South African operations in April 2005 through the Mtha-we-Mpumelo consortium, a 33% shareholder in the BRIMSTONE Consortium, acquiring an effective 0.50% of the enlarged issued share capital of Mutual & Federal.
PAPAVANGELO TRADING (398) PTY LTD REG. No. 2004/020930/07 WAS REGISTERED AS A 100 % OWNED SUBSIDIARY OF SGH TO HOUSE THE OLD MUTUAL NEDBANK INVESTMENTS.
The BRIMSTONE Consortium acquired:
0.71% of the enlarged issued share capital of Old Mutual plc, equating to 1.70% of Old Mutual (SA); and
0.91% of the enlarged issued share capital of Nedcor.
This is an equity investment due to mature in 2014 but its importance is the strategic partnership with the influential Brimstone group as well as the massive Old Mutual stable
This listed entity on the JSE with Golden Pond holding about 67.000.000 of Afriocentric unencumbered shares.  SGH holding a 64% of Golden Pond.
SGH acquired a strategic stake in HIF in 2008. HIF was established in early 2004; forming a network of suppliers in Australia, the Far East and Europe. HIF provides specialized products that have been instrumental in establishing HIF in the South African health care market. These networks also extend to local suppliers and manufacturers forming healthy reciprocal business opportunities.
In November 2004, HIF was appointed the African Distributor for Eastland Medical Systems Ltd ("EMS"), an Australian listed company. EMS is a developer, manufacturer and distributor of safe injectable devices and other established medical products.  
The products available through HIF include:
Furniture for Hospitals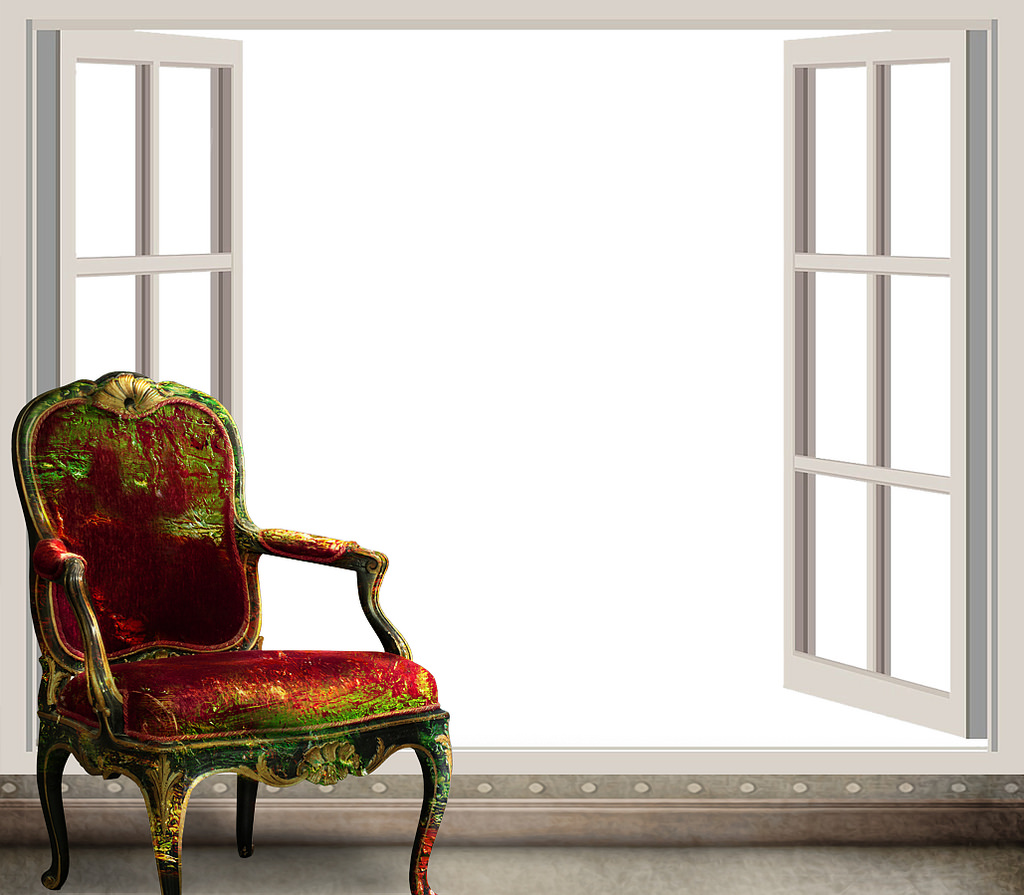 Clinics & Surgeries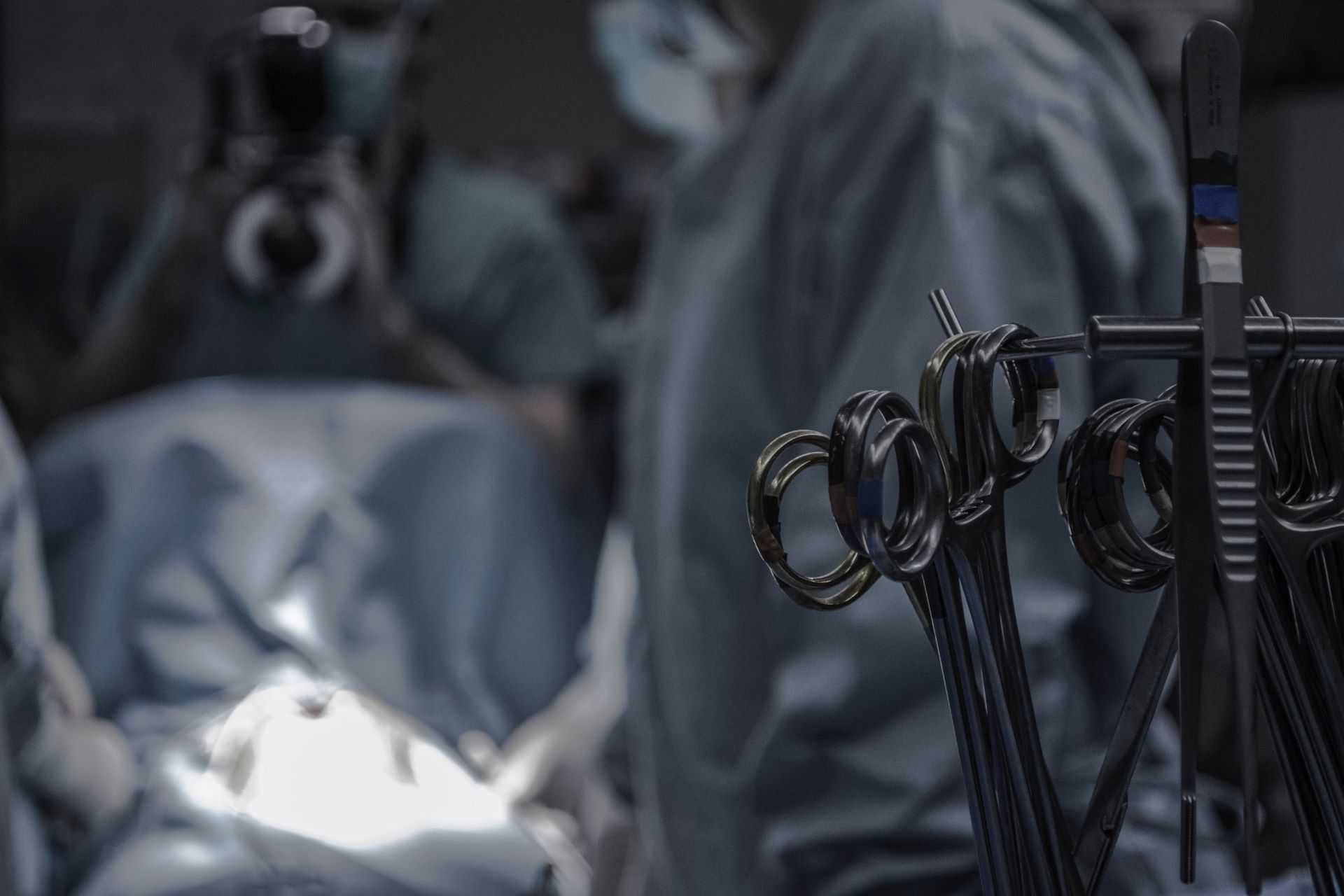 Medical Equipment
Dental Equipment & Consumables